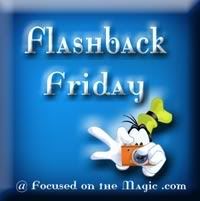 ~~~ Today I'm sharing my Disney Pictures From the Year 2004 ~~~
I love Flashback Friday's, I get to look back at when my kids were younger and would Dress up and get autographs, luckily they still want to do the Meet and Greet with the characters. I know how much I love meeting Mickey and getting the family picture with him.
Thank you for hosting Deb @
http://www.focusedonthemagic.com/
And join our DisneyHOP!!
Liam was watching so patiently
Not to excited about meeting Mulan, but she was.
WDW Cinderella's Castle was celebrating the 50 Years Disney Land