This one of my favorite festivals that Disney puts on. Food, Wine and entertainment from all over the world in one place, who could ask for anything more. I will be checking out the festival this year for as many days as I can get there because, this year there are some exciting new things going on (keep reading for more on that). I have attended Food and Wine several times and each year it gets more exciting with the new additions to the festival. They pack in a lot to see, hear and taste and I'm really looking forward to tasting the wines and seeing some celebrity chefs. Thanks for joining me today. Hope you get the chance to get to the Festival....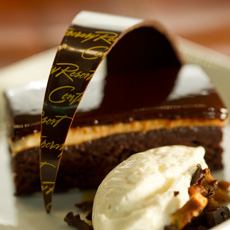 Epcot International Food and Wine Festival Is Fresher Than Ever!
After 17 years, you might think that there are no new culinary horizons to conquer – but the
Epcot International Food and Wine Festival
is about to launch its 17th year and things are only getting more exciting (and more delicious!). From new celebrity guests and new flavors to whole new ways of eating, the festival has been growing and experimenting every year since its inception back in 1997. In fact, 2012's event is so packed with fun and flavor that it's running 46 days, from September 28 through November 12, making it the longest Festival yet!
Check out the highlights:
New Sounds
Live music has long been a highlight of the Epcot International Food and Wine Festival – but for the first time, this year's festival expands the popular
Eat to the Beat Concert Series
to nightly performances for Guests who enjoy ear-candy as much as they do edibles. Among the 18 acts slated to perform are fan favorites like Blues Traveler, Smash Mouth, Night Ranger, the Pointer Sisters, and Big Bad Voodoo Daddy. Best of all, the Eat to the Beat Concerts are free with your
Epcot
admission.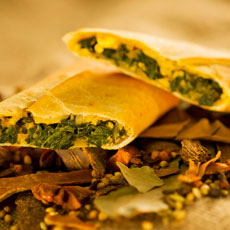 New Fun Included
Beyond Eat to the Beat Concerts, there are more new events included in your Epcot admission this year. Visit a real watermelon patch to see melons growing in the Florida sunshine and get inspired to plant your own (or at least plan your visit to next spring's
Epcot Flower and Garden Festival
!). Explore journey of chocolate at
From Bean to the Bar– Hosted by Ghiarardelli® Chocolate Company
, complete with tastings of the fabulous final product. And don't miss delectable wine sampling at the Festival Center Wine Shop, where this year you'll be able to sample selected varieties and truly try before you buy.
New Special Events
Go behind the scenes and get an intimate look at the cuisine with Chef-Led VIP Access Tours. New this year, small groups of Guests will be able to meet with a featured chef for a tour of the World Showcase Marketplaces for an introduction to the dishes on display. Guests will learn, listen, and nibble their way through a unique experience with a Disney flair. Tours will occur on Wednesday mornings from 10:30 a.m. to 1 p.m. and involve an additional charge.
New Flavors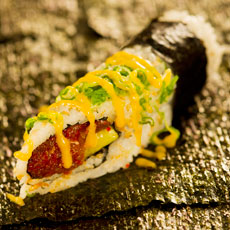 The
World Marketplaces
have always been a Festival centerpiece and rest assured that that hasn't changed. Guests will be able to sample tastes from around the world, and indulge at the ever-popular Dessert & Champagne booth to round things off. But this year two new additions to the line-up will perk up Guests' taste buds while letting them sample two popular ways of eating.
Local foods and flavors have become a hot trend, and there's an easy way to give it a try, as the Florida Local Marketplace will feature delicious local flavors from the Sunshine State – from arepas that reflect the Cuban influence in Florida cuisine to succulent shellfish dishes like shrimp ceviche showcasing the abundance of Florida's coastal waters.
For a different culinary delight, try the yummy foods at TERRA Vegan Marketplace, all made without animal products of any kind. See how yummy, and convincing, comestibles like "trick'n chick'n curry" and cashew "cheese" can be while sampling an eating style that's gaining more fans every day.
All this has been added to beloved events, flavors, and personalities from years past. A host of celebrity chefs will be on hand once again, from Andrew Zimmern of The Food Network's "Weird Food" to "Cake Boss" Buddy Valastro. The Party for the Senses (hosted by "Vanity Fair") will be back, and one of the hottest tickets around. Become the host or hostess with the mostest with help from HGTV's Home Entertaining Seminars. And of course there will be demonstrations, tastings, and marketplaces galore to showcase all that we love about food, beverages (not just wine – beer drinkers, tequila aficionados, and teetotalers alike will find plenty to enjoy!), and Walt Disney World Resort. No matter how you slice it, the Epcot International Food and Wine Festival never grows stale.
Pin It