DISNEY LAUNCHES SEARCH FOR WINNIE THE POOH STORYTELLER OF THE YEAR
Enter For A Chance To Win Family Trip to Los Angeles, Pooh Merchandise, And Be Featured in Disney's Winnie the Pooh: Wonder and Wander App !!
Here's all the info you'll need to enter the contest.
Glendale, Calif., April 22, 2013
—To celebrate parents and guardians who foster their child's creativity and teach valuable life lessons through storytelling, Disney Consumer Products (DCP) has launched a nationwide search for the Winnie the Pooh "Storyteller of the Year." The "Storyteller of the Year" user generated contest taps into parents' love of Winnie the Pooh and invites them to share the loveable bear's story in a creative way through video and the use of fun props including Pooh plush toys, puppets, blankets or any other Pooh item. To enter, all parents and families need to do is create a simple, one-minute video that's sweet like "hunny," full of wonder, or funny, as they read a select Winnie the Pooh story to their child and show their favorite Pooh items.
From April 22 through May 15, 2013, videos can be submitted online at DisneyStore.com/PoohStoryteller or from any mobile device.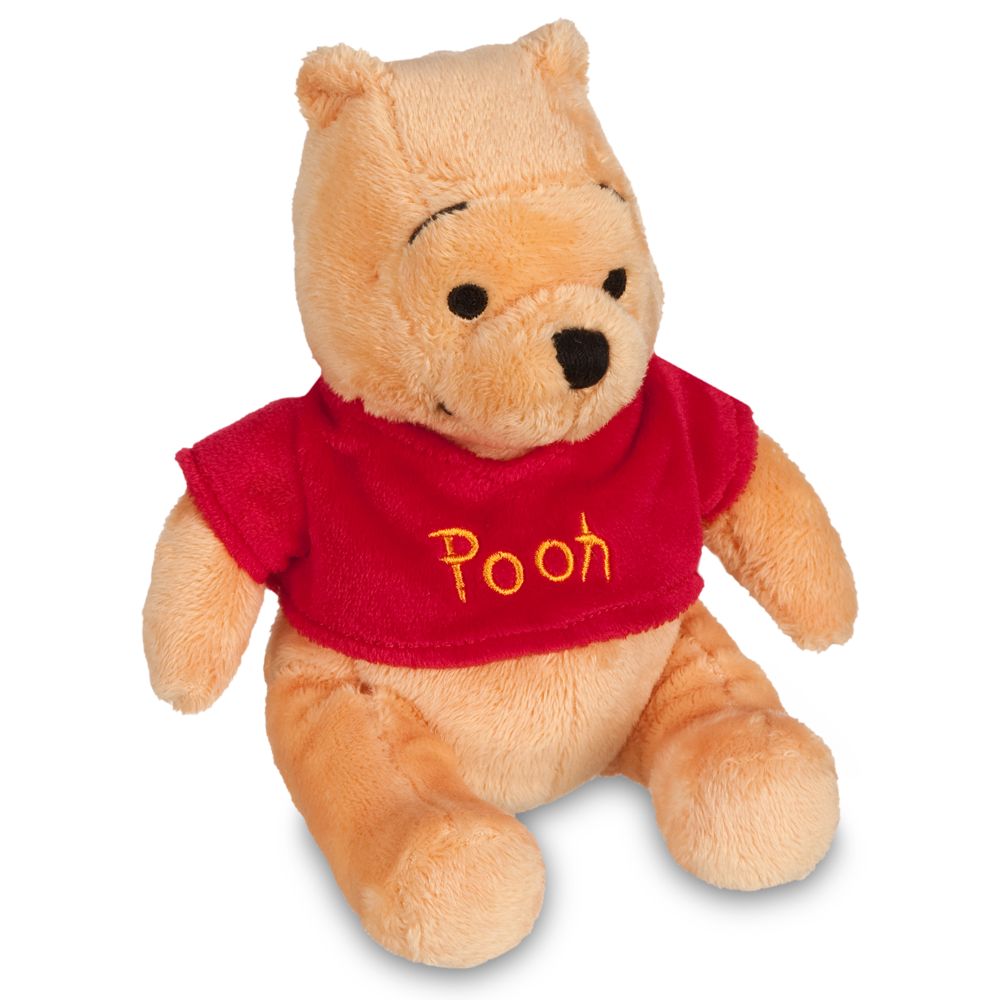 Complete rules and a list of prizes can be found here.
"We invite parents to join Disney in celebrating the art of storytelling and Winnie the Pooh, one of our most beloved characters of all time," said Stephen Teglas, vice president of classic franchises for Disney Consumer Products. "Pooh teaches us about friendship, adventure, and to appreciate the simple things in life. Through the 'Storyteller of the Year' contest we hope to capture some of these sweet family moments and encourage parents to use their best storytelling abilities to spark their child's imagination and create long-lasting memories."
Parents and guardians can choose from three Pooh stories "A Blustery Day", "Happy Mother's Day" and "A Bouncy Babysitter" to create their own video. Once their video is complete, they simply upload it at DisneyStore.com/PoohStoryteller to enter the contest. DCP will select the winning video that best showcases creativity, integrates Pooh items, and captures the essence of Winnie the Pooh. The grand prize winner will receive a trip to Los Angeles, Calif. for a family of four and an assortment of Winnie the Pooh products including toys, books, and other gifts. As an added bonus, the winning video will be added to an upcoming version of Disney's Winnie the Pooh: Wonder and Wander App, and everyone who downloads the free app will see the "master storyteller" in action.
Additionally, while in Los Angeles, the winning family will join DCP at the "Wonder and Wander with Winnie the Pooh" experience held at "PLUSH: the posh little urbanites show" on June 9, 2013, where the winner will be officially crowned "Storyteller of the Year," and will read a Winnie the Pooh story to kids and families and celebrities in attendance.
Fans can also vote at DisneyStore.com/PoohStoryteller to select a "fan favorite" video. The "fan favorite" will receive a great assortment of Winnie the Pooh products.
For Winnie the Pooh product ideas to integrate into videos, please visit DisneyBaby.com/WinniethePooh. To see a sample video, and for more information on the Winnie the Pooh "Storyteller of Year" contest, please visit DisneyStore.com/PoohStoryteller.
About Disney Consumer Products
Disney Consumer Products (DCP) is the business segment of The Walt Disney Company (NYSE:DIS) that delivers innovative and engaging product experiences across thousands of categories from toys and apparel to books and fine art. As the world's largest licensor, DCP inspires the imaginations of people around the world by bringing the magic of Disney into consumers' homes with products they can enjoy year-round. DCP is comprised of three business units: Licensing, Publishing and Disney Store. The Licensing business is aligned around seven strategic brand priorities: Disney Baby & Classic Characters, Disney Media Networks & Games, Disney & Pixar Animation Studios, Disney Princess & Disney Fairies, Disney Live Action Film, Marvel, and Lucasfilm. Disney Publishing Worldwide (DPW) is the world's largest publisher of children's books, magazines, and digital products and also includes an English language learning business, consisting of over 40 Disney English learning centers across China and a supplemental learning book program. DPW's growing library of digital products includes best-selling eBook titles and original apps that leverage Disney content in innovative ways. The Disney Store retail chain operates across North America, Europe and Japan with more than 350 stores worldwide and is known for providing consumers with high-quality, unique products. Disney's official shopping portals online are www.DisneyStore.com and www.DisneyStore.co.uk.
For more information, please visit Disney Consumer Products www.DisneyConsumerProducts.com or follow us at www.YouTube.com/DisneyLiving,www.Facebook.com/DisneyLiving and www.Twitter.com/DisneyLiving
Thanks for stopping by and I just love this idea of reading and sharing the Winnie-the-Pooh Stories with our children. Pooh has such a great connection with children and I remember he was my first plush animal when I was little and my go to character at the Walt Disney World. Pooh Bear is so loveable. I also want to thank DCP.
This Press Release and info is courtesy of Disney Consumer Products
Pin It